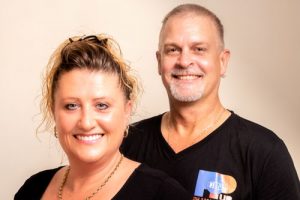 Shanyn and Wayne Pedersen are the founding directors of Pop up homes, and have spent the last 15 years involving themselves in various property investments. Shanyn and Wayne have developed multiple strategies for purchasing properties. Pop Up Homes is operated by the professional couple who apply their skills, knowledge and experience as the means to deliver their services to the highest standards.
Over the years the property market has changed dramatically. Previously, property investment guarantee could be calculated using the general rule that a property would double in value over ten years, well, NOT ANY MORE!!!!
Australia is full of people who are looking to re-home themselves for many reasons. In our industry we have seen many people face property difficulties over the years. Some individuals have purchased properties that have devalued, meaning they are to pay off a mortgage at top dollar regardless of the lowered sale price. Others who are elderly, such as our own parents have to make the difficult decision of how to downsize their life or relocate to suit their needs. Our four children will face many difficulties buying into the inflated property market. Each of these issues deeply concerns us.
Losing money on a home, relocating to downsize due to financial issues/ age or working hard saving to afford buying into the property market are all emotionally difficult challenges. Over the years we have been watching our industry closely and developed the Pop Up Homes strategy as the solution for all kinds of living arrangements, changes and needs.
Please contact us to discuss your living situation or Pop Up Home desire. Together we can discuss any concerns you have and develop a Pop Up Plan suitable for you.
We proudly present our thoughtfully designed and affordable Pop Up Homes to you and look forward to providing you with a quality home solution.
Kindest Regards
Shanyn & Wayne