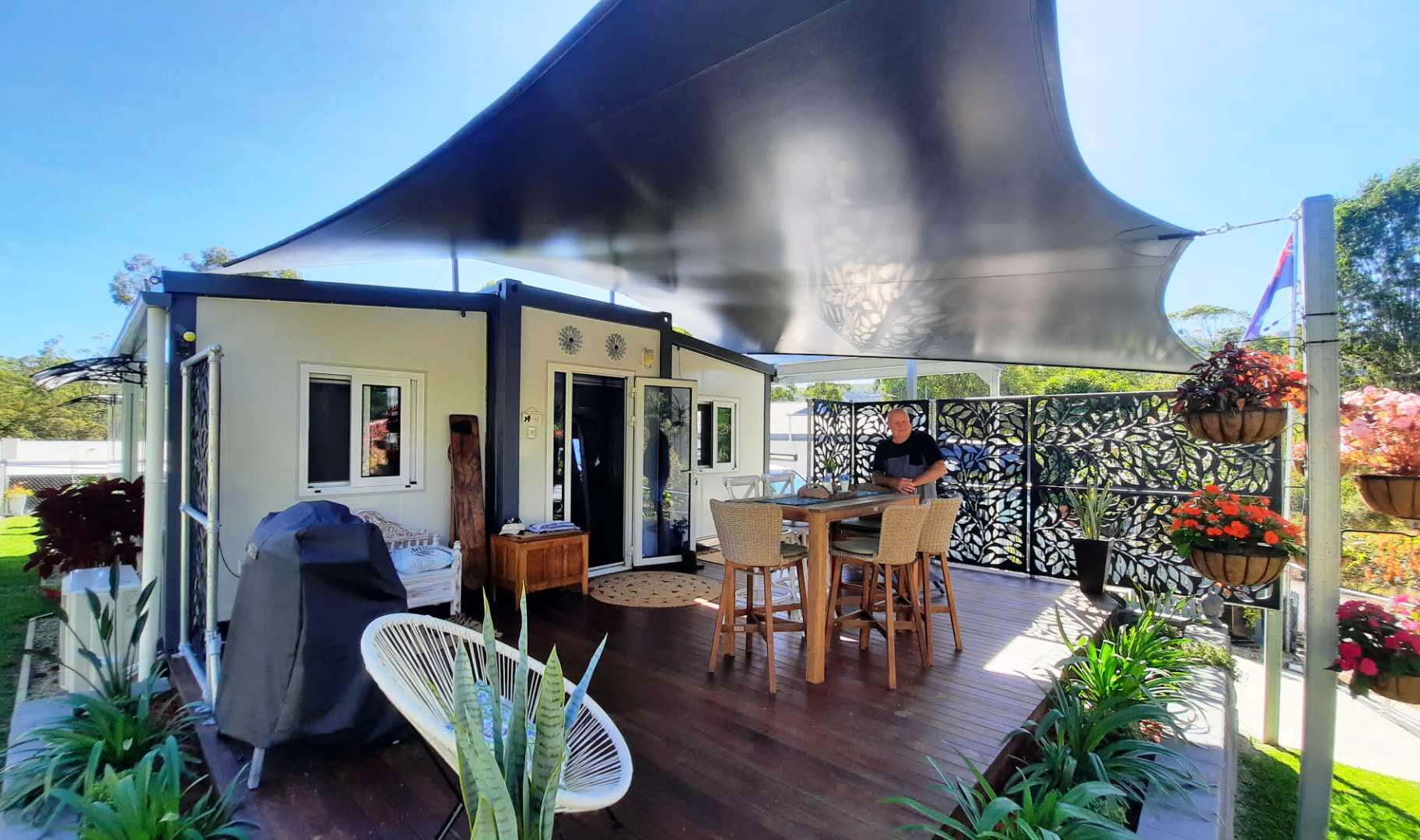 Why You Should Invest In a Granny Flat?
With a growing popularity to seek out alternative living options as well as an increase in domestic house prices, it's no surprise that Granny Flats are having a moment.
The Granny Flat is an attractive, affordable and accessible option for many and in this article, we explore the growth of this exciting living option alternative.
What Exactly Is A Granny Flat?
A Granny Flat is a complete home on a property that can house at least one person. It can be built as a separate structure or as an attachment to the main house. However, the common trait in most Granny Flats is that they can function as an independent unit.
Our range of Pop Up Homes offer up to 3 generous sized bedrooms including a living area, kitchenette and comfortable bathrooms.
Know someone who may be interested in a Granny Flat, refer Pop Up Homes and be rewarded.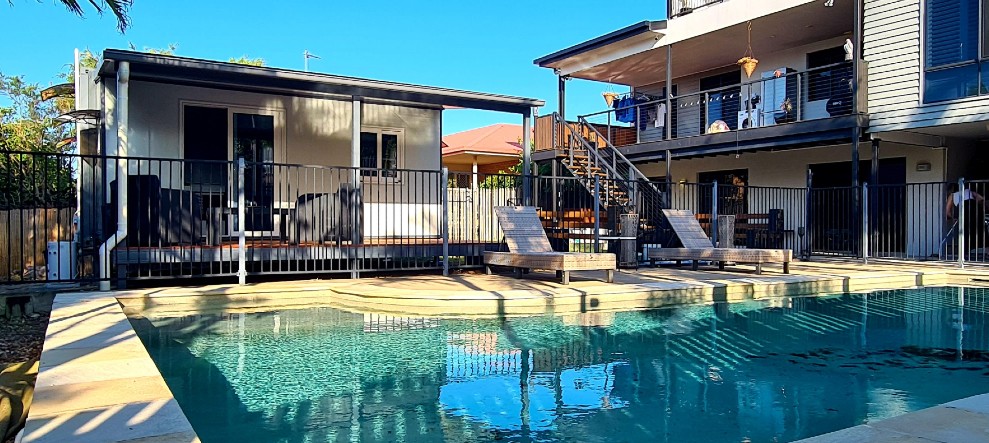 Building A Granny Flat
The first thing you need to consider before you build a Granny Flat are your local Council bylaws. Fortunately, at Pop Up Homes, we have extensive experience dealing with local Councils concerning rules and regulations that concern your future Pop Up Home Granny Flat. As part of the process, we'll check all the provisions that are required to deliver your fantastic new home.
While some disparities depend on your location, we at Pop Up Homes have written up an extensive list of Council rules and regulations for Councils across Queensland which you can view further by clicking through to this link: Pop Up Homes, council rules and regulations.
Granny Flats, A Rising Trend
The fact that housing prices are going through the roof is another factor in Granny Flat housing popularity. With a lot of young adults and teenagers unable to afford regular houses, they must rely on alternatives. A Granny Flat is more affordable, which puts it in high demand.
Know someone who may be interested in a Granny Flat, refer Pop Up Homes and be rewarded .
Uses of Granny Flats
There are several reasons for building Granny Flats, from economic considerations to family growth to leisurely activities.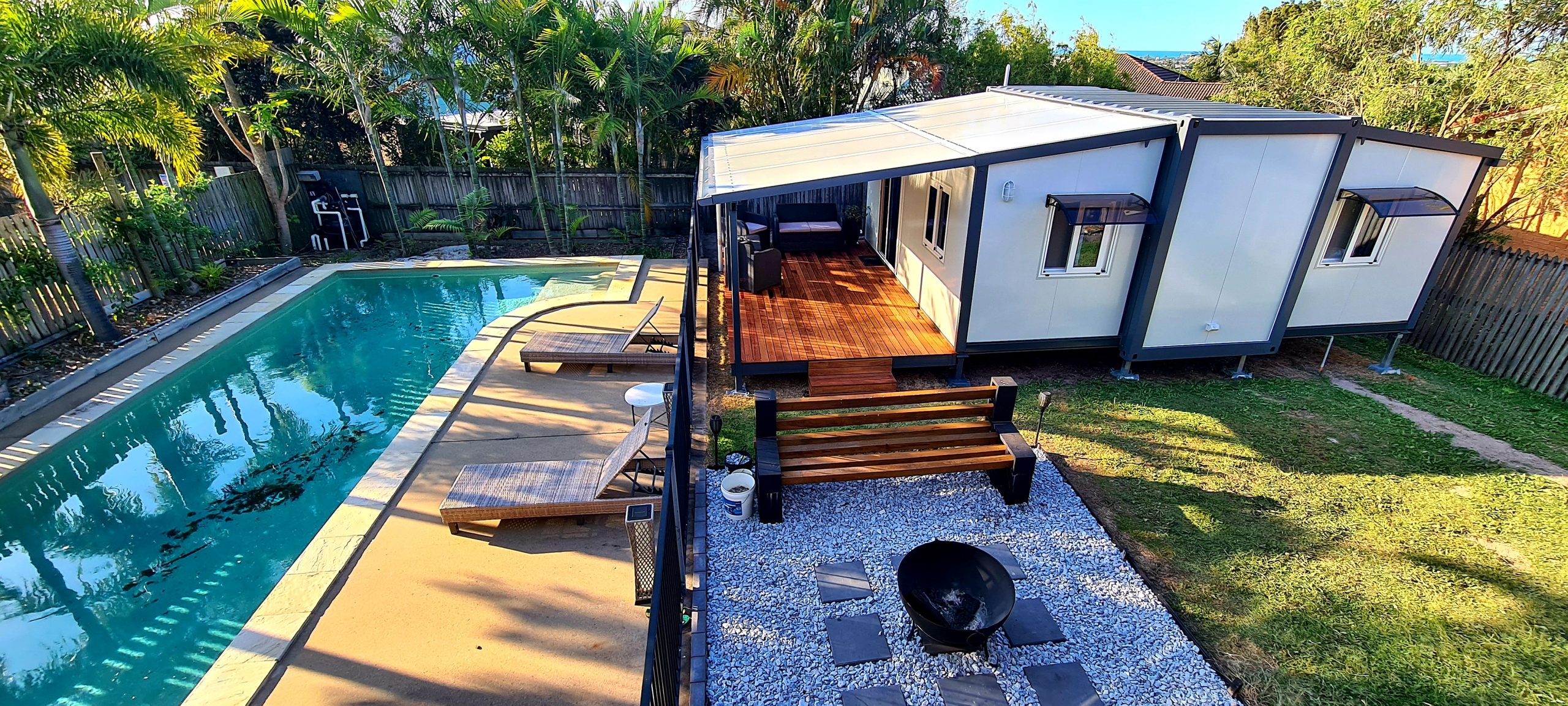 Home For Elderly Family Members
It is possibly the purest way to use a Granny Flat. The name – Granny Flat – reflects the history and original purpose of these small homes. They were traditionally used to house aging parents or grandparents. It is a way to keep the family together while spontaneously allowing privacy.
Potential Extra Income
There are two smart ways to earn rent money from Granny Flats
Rent out your Granny Flat
Are you recently single, or the kids moved out? You can downsize to the Granny Flat and rent out the main house for a while.
Either way, you get to experiment with your property and see what comes off it. Some people even take Granny Flats more seriously as a real estate venture to secure their future.
Home Office
Starting a new business, or do you prefer working from home? A Granny Flat can provide you with the privacy and comfort you need while saving you some cost. Granny Flats as home offices are usually more efficient than in-house offices. The distractions are usually lesser. Besides, you get to design your office to your taste without restructuring your primary home.
Hobby Space
Granny Flats take the term "safe space" to the next level. It can serve as space where you can enjoy painting, gaming, reading, knitting, or even wine tasting, etc. You get to decide what you want and make it happen.
Guest Lodge
Who needs a guest house when you can have a Granny Flat? When friends and distant relatives come into town, you can treat them to your hospitality by offering your Granny Flat for their stay. On the one hand, you win the "friend of the year" award. On the flipside, you get to show off your taste and artistry, especially if you were actively engaged in designing your Granny Flat.
Add Value To Your Property
If you already own a rental property, building a Granny Flat increases the income from that property. It also increases the value of the overall property.
Extra Rooms For A Large Family
You can create extra bedrooms or living areas with Granny Flats without having to tear down and restructure your house. This can become quite useful if/when your kids become teens and young adults. Granny Flats provide some independence for young adults who aren't yet financially stable enough to move out.
Temporary accommodation
Are you in-between houses, jobs, or just starting in life? Then renting a Granny House can be a smart choice. Young couples are an example of the beneficiaries of this arrangement. They can afford to rent a Granny House while they save to buy their home. Parents of the couple can also offer their Granny Flat to them for free.
Know someone who may be interested in a Granny Flat, refer Pop Up Homes, and be rewarded .
Contact Us Today
No matter what your Granny Flat requirements are, Pop Up Homes are your local Granny Flat, Small Home experts. With over 120 successfully built and delivered Granny Flats all over Queensland, we'll have the perfect solution for you.