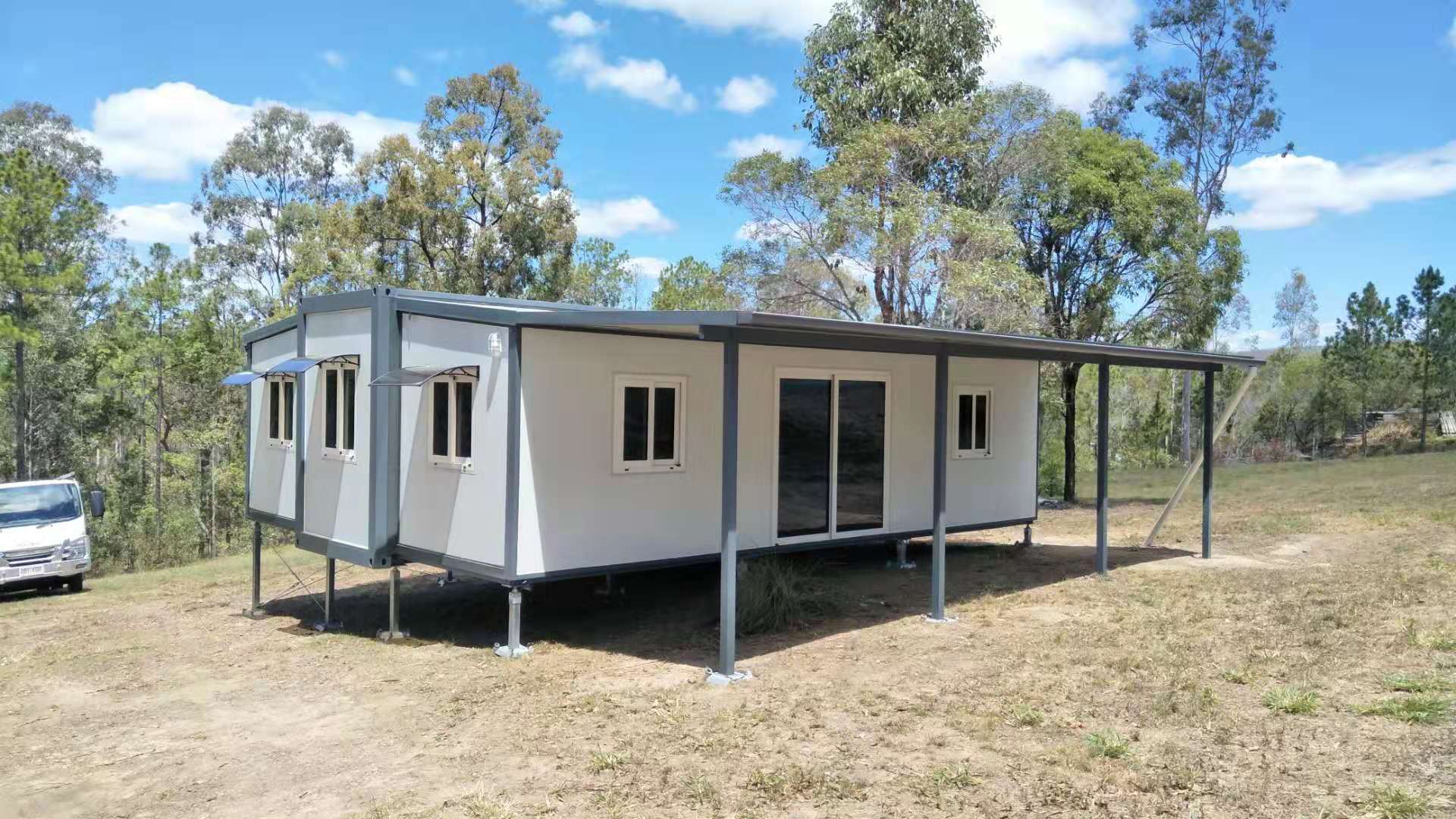 Pop Up Homes are not just for caravan parks. They are a great alternative as a home or a Granny Flat. When thinking of a Pop Up Home in Queensland people often think of something that they have seen in a caravan park or over 50's village. The savvy investor will often purchase a Pop Up Home and use it for investment purposes by putting it on an existing home block as a granny flat. This is a fast and efficient way of increasing your portfolio without having all the additional expenses of purchasing additional blocks of land, the smart investor uses what they already own to duplicate income changing the ROI (return on investment) from 5% to 10% or more instantly.
THE BENEFIT OF A POP UP HOME
The benefit of a Pop Up Home for Queenslanders is that they can be considered a permanent home/granny flat or an investment opportunity. They come in 2 sizes 37 SQM and 58 SQM and Pop Up Homes have 3 styles The Keppel, The Fraser and The Moreton. As part of our Pop Up Home package, they come complete with electrical, plumbing, flooring, kitchens and bathrooms. Pop Up Homes come with a footing system that requires no digging hence leaving your yard intact. They are built off-site and the installation takes no more than a week.
THE ADVANTAGES OF A POP UP HOME
The advantage to this is that you do not need to have the existing home vacant while the build process takes place as there is no disturbance to your existing tenants. A team of installers come in to install the stump's, put the home on the stumps, fit the home off and are gone in anywhere from 2 – 7 days leaving no mess and no disturbance to neighbours or existing tenants.
Purchasing a Pop Up Home is easy, has a great return on investment, enables you to rent out your existing property while the build process takes place, leaves you with no mess, is affordable and perfect for the savvy investor.
If you would like to know more about our Pop Up Homes, visit our granny flat styles page for more information.
BUYING A KIT HOME
Looking at buying an affordable kit home in Queensland? There are plenty of options available and it does depend on your budget and needs.
There are a few things to consider with a kit home the cheapest option is often for you to install that kit yourself. This is not for the faint-hearted.
1. You must have an owner builders' licence to do this.
2. There are a lot of additional costs that you must not forget about as kit homes often come with all materials to lock up stage only.
3. Have you ever bought a flat pack from Bunnings and you are missing bits and pieces, think about all the components required for a home and the possible delays in acquiring the additional pieces required to complete the home?
THE BOTTOM LINE
The bottom line is that if you do not have a great understanding of the building code and are not a qualified builder then you are likely to run into some serious and costly delays. My suggestion is to weigh up all your options and get a price from a few builders to install the kit home to completion including electrical, footings, plumbing and council approvals. This is best done before purchasing a kit home so that you can weigh up all your costs. Also, look at the contract and ensure that the warranty on the home still covers you if you build the home yourself.
When looking at both kit homes and prefabricated home for sale in Queensland it's important to do your homework and weigh up your options based on your building ability and individual circumstances. Both options are great if you are on a budget or are looking to get a great return on investment.
For more pictures of our Pop Up Homes visit our Facebook page